Alhambra Tour with Tickets and Expert Guide from Malaga Harbour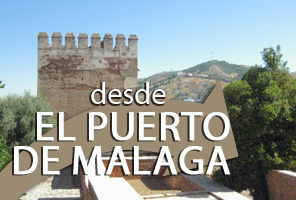 115.50

€


Travellers reviews
(VAT Included)





Join a Group and visit the Alhambra including Tickets, Guide and return transport from Malaga Harbour.
Description - Alhambra Tour with Tickets and Expert Guide from Malaga Harbour
The tour you were looking for
Description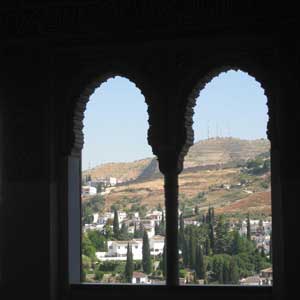 Your tour includes the tickets to all parts of the Alhambra, the expert guide during the whole morning and the return transport from Malaga Harbour.
The guided tour will last aproximately between 2,5 and 3 hours and will be in English.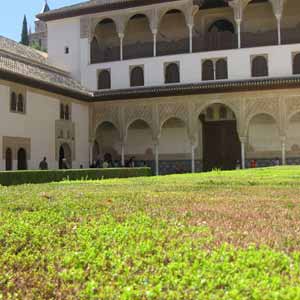 We will show you the most important parts of the Alhambra, including the Generalife Gardens, so that you will not miss any detail. We will visit the Alcazaba, the Palace of Charles V, Mexuar-Oratorio, Patio de los Leones, Fachada de Comares, Patio de los Arrayanes, among others...

Your booking
Your booking will be automatically confirmed. Once completed the booking form you will receive the confirmation and voucher in your e-mail inbox. The voucher has to be presented on the day of the tour. Ocassionally, the tour will have to be done in two languages, however, the group's size will never exceed 30 people.
¿Qué está incluido?
1. Traslado de ida y vuelta desde tu barco en el Puerto de Málaga.

2. Guía oficial especializado.

3. Entradas de la Alhambra.


Información adicional
- Por la longitud de la visita, te recomendamos llevar un calzado cómodo y, en verano, también protección contra el sol.

- En algunas ocasiones el itinerario de la visita puede ser modificado por el Patronato.

- Por motivos de operatividad del tour, en determinadas ocasiones éste podría realizarse en dos idiomas simultáneamente.

- Debes conservar el ticket del monumento durante toda la visita guiada.

- Si quieres modificar o cancelar tu reserva, contáctanos a través del formulario de atención al cliente.


Note
Your booking will automatically enter into our system, thus your confirmation is not required. However, in case you did not tell us about your hotel for the pick-up location we kindly ask you to do so the day before your starts between 11am and 1pm, calling at +34 682 086 011 o +34 958 535 872.